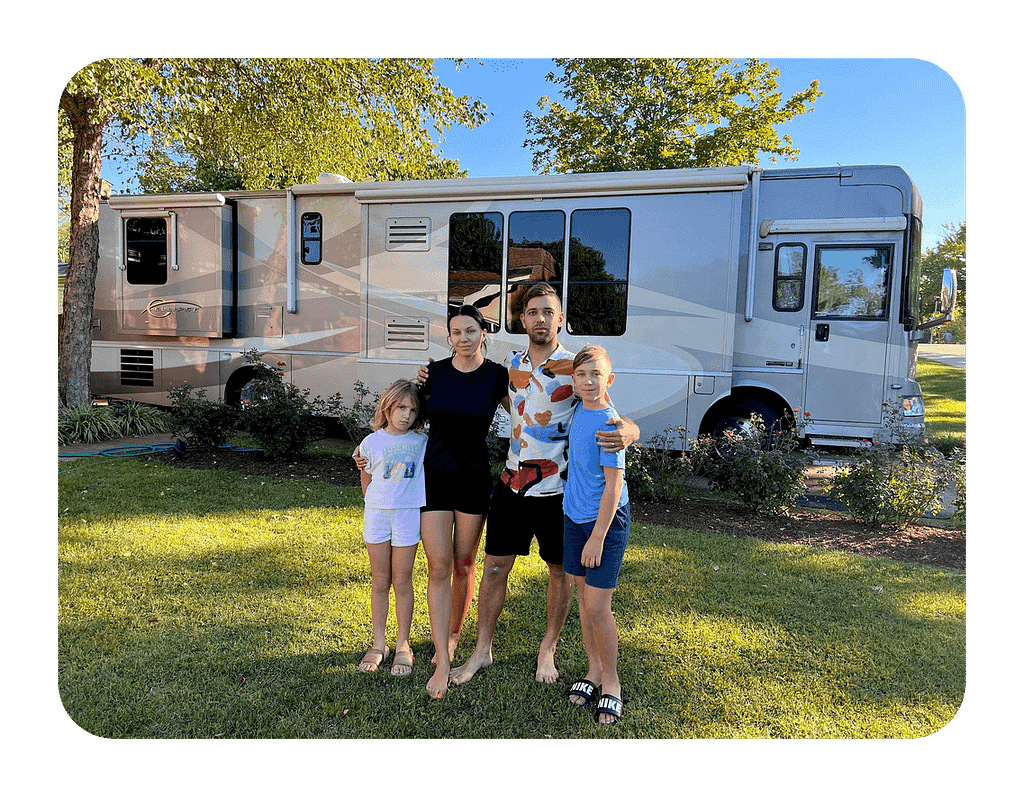 Summary:
A family of four who left their comfortable life behind to travel full-time in an RV
Full-time content creators who work with brands and tourism boards
Have been to both American coasts and love both city life and outdoor adventures
Passionate about trying unique foods
Follow their journey on Instagram, TikTok, and YouTube
Meet the Family Travel Show – a family of four who left their comfortable life behind to embark on an adventure of a lifetime. Mark and Val, along with their children Emmett and Aria, travel full-time around America in an RV, creating captivating content for brands and tourism boards.
Their journey began as a winter vacation in 2020, which quickly turned into a permanent lifestyle. The family sold their home in Spring 2021 and have since traveled to both American coasts, seeking out unique experiences and hidden gems in every destination they visit.
One of the Family Travel Show's biggest passions is discovering and trying new and unusual foods – their tastebuds are always on the lookout for a new adventure!
From the hustle and bustle of city life to heart-pumping adventures in the great outdoors, the Family Travel Show is always up for a challenge. Whether it's soaring above the clouds in a hot air balloon, trekking through the wilderness, or trying out extreme sports, this family knows how to live life to the fullest.
Follow their journey on Instagram at https://www.instagram.com/familytravelshow/, TikTok at https://www.tiktok.com/@familytravelshow, and YouTube at https://www.youtube.com/@family.travelshow, where you'll be transported to some of the most breathtaking destinations in America through their stunning videography and captivating storytelling.