—
—
Brands We Love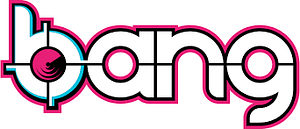 —
---
—
OUR CHANNELS
We manage 8 active social media accounts and a widely-read travel blog. Our channels include our family and marriage comedy pages, which collectively receive millions of daily views. All of our content revolves around the themes of lifestyle, travel, and food, and we bring our expertise from years of working in the media industry to our creative process. Using a blend of high-end equipment such as drones and GoPros, we produce exceptional video content tailored to each project's needs.
—
MONTHLY VIEWS
TikTok – 54 Mil Views
Instgram – 13 Mil Views
Website – 61k Users
Youtube – 305k Views
Facebook – 185 Mil view
---
—
—
—
—
HOW THE MAGIC HAPPENS
Our Process
It may seem like a piece of content was made in a flash, but that isn't always that case. On average we redo a piece a content 4 times before it ever gets to the editing block.